Contact
Phone:
(574) 848-5234


Office Hours:
Monday - Friday:
10:00 am - 6:00 pm
Location
Wingenuity, Inc.
211 E Vistula (SR 120)
PO Box 102
Bristol, IN 46507
Not located in Michiana? Check out our Outside Michiana page.
Why Call Us?
We are honest
We are dependable
Fast turnaround
Great rates
Top notch service
No travel charges
Proudly Accepted

Gift Certificates
Know someone with computer needs?
Gift certificates are available in any amount and make great gifts. Order some today!
Articles
Check out our Computer Articles!
As seen in:


Michiana Family Magazine
Support

Who We Are
There are a lot of computer service companies in the Michiana area, but none of them are quite like us! What separates us from the rest? We have taken a fresh approach to the way computer consulting is typically done in this area. First and foremost, our customer service is among the best in the business. We want you to be our customer for life, so we will always take care of you in a prompt, friendly and helpful manner. We also offer you affordable flat rate prices so there are never any surprises about how much you'll be charged for our services. To save you money, we even offer you a discount when ordering more than one Individual Service at the same time. On-site service. No travel fees. As you can see, we have your best interests at heart and we have a real eagerness and desire to help you. Our business practices prove it.
President and Founder Background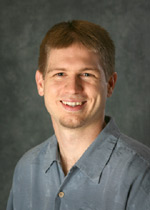 Mr. Loren Brewer, Wingenuity's founder, is a certified computer technician and serves as the company's President and CEO. He has been an active member of the IT industry for well over ten years, has served multiple leadership roles in various industry associations, and started a software business in 1999. Through the years, Loren has been professionally trained in C++/MFC Programming, C# Programming, SQL Programming, Relational Database Design, System and Network Security, and XML to name a few. In addition, Loren received his Bachelor's degree in Computer Science and his Master's degree in Computer Network Systems from Elmhurst College in Elmhurst, IL and worked for Reuters in Oak Brook, IL for five years as a Programmer Analyst before officially incorporating Wingenuity in 2003. In 2005, Wingenuity relocated to White Pigeon, Michigan after realizing that a demand for business and residential computer services existed in the Michiana area. On June 14th, 2010, Wingenuity opened its first retail location at 211 E. Vistula in Bristol for in-shop repair.
Contact Information
To contact us for any reason please visit the Contact Us page.
Our Service Areas
Michigan - Buchanan, Burr Oak, Cassopolis, Centreville, Colon, Constantine, Dowagiac, Edwardsburg, Jones, Kalamazoo, Marcellus, Mendon, Niles, Portage, Schoolcraft, Sturgis, Three Rivers, Union, Vandalia, Vicksburg, White Pigeon
Indiana -Bristol, Dunlap, Elkhart, Goshen, Granger, Howe, Indian Village, LaGrange, Lakeville, Middlebury, Millersburg, Mishawaka, Nappanee, New Paris, Osceola, Roseland, Shipshewana, Simonton Lake, South Bend / Notre Dame, Topeka, Wakarusa
As you can see we cover most areas in Berrien County, Cass County, Kalamazoo County, and St. Joseph County in Southwest Michigan, as well as most areas in Elkhart County, LaGrange County, and St. Joseph County in Northwest Indiana. We may cover other Michiana areas not listed above, contact us to find out about your location.
*Please Note: We service all towns listed above, but customers in our local service area (within 30 miles or less of our location) will not be charged a travel fee. Customers in our service area that are 30 miles or more from our location will still be serviceable, but will be charged the Extended Service Area Fee.
Are you located outside of our extended Michiana service area? Don't worry, we can still help! We provide specific computer services remotely through mail order, phone, or email. Check out the Outside Michiana page for more information.
In The News

Wingenuity featured on WSBT Business Break
On The Air

Wingenuity interview on The Lakeshore 89.1 FM
---

Wingenuity featured on Froggy 102.7 FM Radio
Testimonials
"I wanted to express to you how pleased I am with the website and the level of service I received from you folks. The website looks great and I have already been receiving compliments on it! I found you and your staff to be extremely friendly and responsive at helping me get the most out of my new website...[more]"
-Charlie Adams
Owner
Charlie Adams Motivation and Training
Mishawaka, IN
"...As a small business owner in Bristol for over twenty years it's a pleasure and a tremendous load off my mind to have a relationship with this company...It's wonderful to have another top notch company here in Bristol. They're the best![more]"
-Thomas Russell
Owner
Russell Products, Inc.
Bristol, IN
"...I am very delighted with the way Josh has worked out. Josh is very knowledgeable and patient with all the staff. He answers all the questions that we have....[more]"
-Jim Sharp
Senior Program Director
YMCA of Elkhart County
Elkhart, IN
"Just a little note to say "Thank you" for working on our website. We are so pleased with the instant SEO results! Having people be able to "google" our website is wonderful!...[more]"
-Jeanine & Jim Dziak
Owners
Dream Coach Carriages
New Carlisle, IN
"I just wanted to take a minute to say thanks for the work you did on our computer system. As you know, computers are basically a mystery to me so, it follows that the cost to fix things are a bigger mystery. Your common language explanation of what needed to be done and your up front pricing made for a refreshing experience...[more]"
-Larry Welborn
Owner
Mr. Rooter of Southwest Michigan
Sturgis, MI
"Wingenuity takes an enormous worry off my shoulders by being my on-call IT department. As a small business owner, it is not prudent for me to hire IT staff, however I do have important computer related issues that need resolved. Their staff is honest and patient, and they always look for the solution that is economical and efficient...[more]"
-Charrise McCrorey
Owner
Full Out and Fearless
Elkhart, IN
"I have so appreciated your help and service in selecting and using my new computer. Your knowledge, efficiency, accuracy, availability, and ability to explain things in a way that I, a "home computer learner," can understand has far exceeded any past experience I have had. I WILL HIGHLY RECOMMEND YOUR SERVICES."
-Gloria Ganger
Residential Customer
Bristol, IN
"It was a pleasure working with you on the creation of our new website. Thanks for taking the time to make sure we were satisfied with each and every page. From start to finish it was apparent that we made the right choice by selecting your company. Your open and honest approach to doing business is highly refreshing."
-John Suffern
President
Career Advancement Network, Inc.
Chicago, IL
"What a pleasure working with you. I think this comes so easy for you that you do not realize now really really good you are. Thank you so much. You have such a way about you that I found working with you to be most enjoyable. You turned something I was dreading into something pleasant...[more]"
-Dee Meyer
Residential Customer
Three Rivers, MI
"I just wanted to tell you how pleased we were with the friendliness of Kim when we first called to see if you could help us with our home computer problems. I had bought my wife Penny a computer a year ago at Christmas, and had nothing but problems trying to get on the Internet to check emails and other things. We spent some $150.00, and several trips to a computer shop, and still could never use the wireless router, let alone get to our email. When I saw your ad stating if you couldn't fix the problem then we would pay nothing, how could I not call you with a deal like that! ...[more]"
-Marty Bergeson
Residential Customer
South Bend, IN
More Testimonials